Learn how to make GnocchiYou only need four ingredients to make this at home. This simple potato gnocchi recipe will make it easy to put together a meal in no time.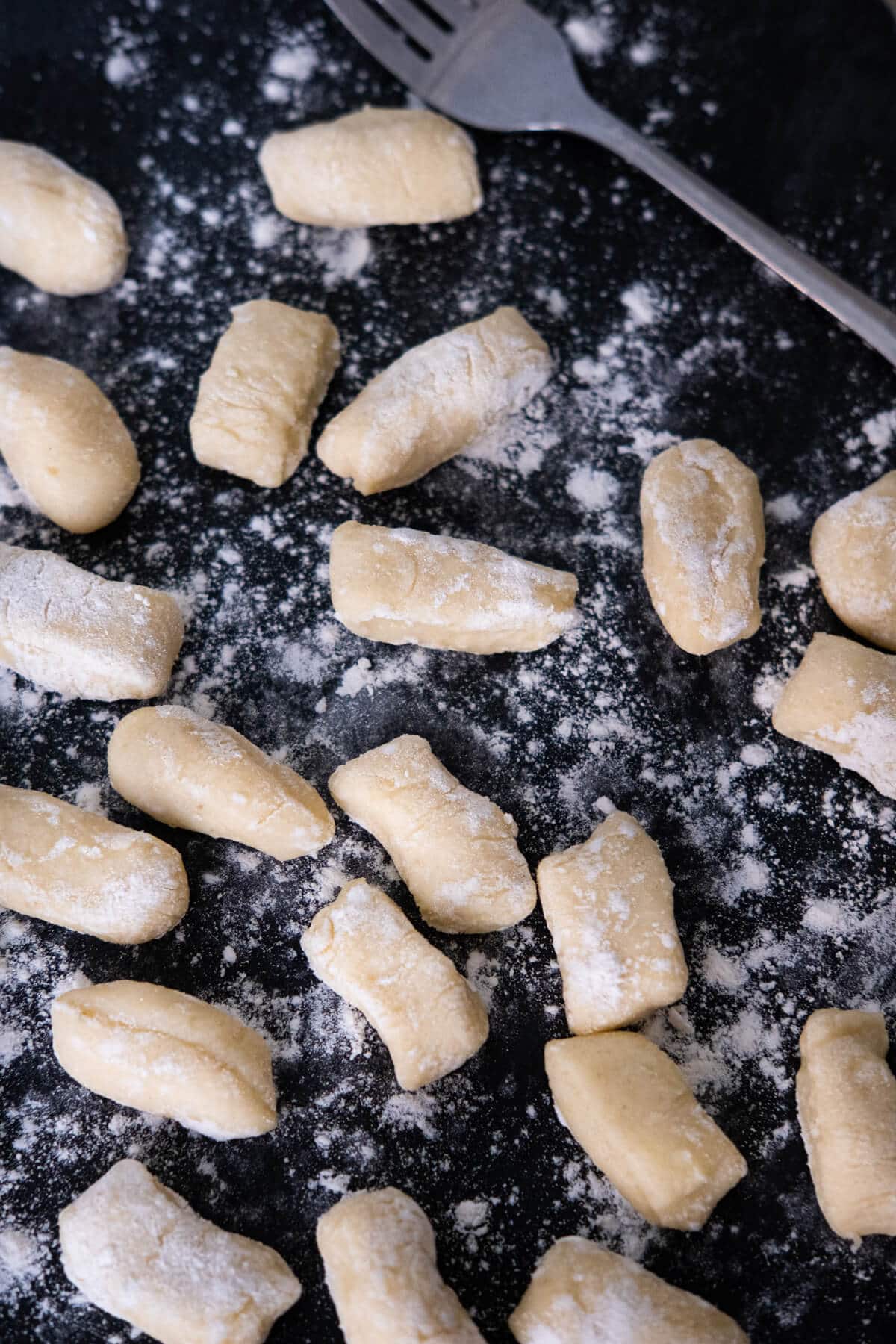 GNOCCHI RECIPE
Gnocchi is an Italian traditional dumpling made from all-purpose flour (or wheat gluten, semolina), potato, egg, salt, and potato. You can add cheese and herbs for extra flavor to your gnocchi.
Gnocchi made at home always tastes better than those bought in stores. It's soft, airy and healthier.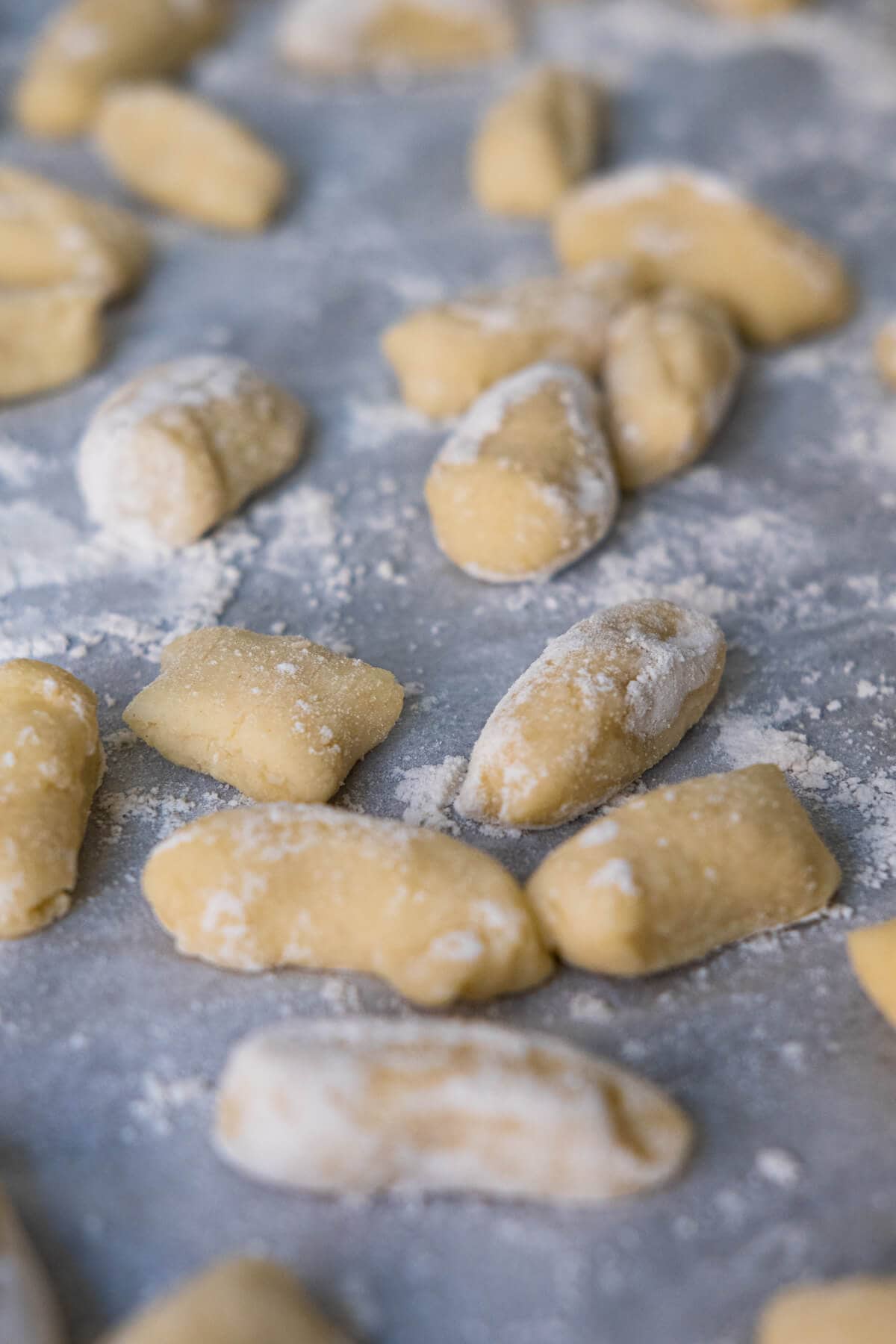 WHY DOES THIS RECIPE WORK?
This recipe is perfect for young professionals, busy moms, and anyone who needs a quick and easy meal using only four (4) ingredients. Gnocchi made at-home is typically fluffier, lighter and more tender.
This recipe can also be frozen. For busy weeknights, you can make large batches and freeze them.
INGREDIENTS GNOCCHI
You will need the following ingredients to make homemade gnocchi
Potatoes
Egg
All-purpose flour
Salt
How to Make Potato Gnocchi
First, boil the potatoes or bake them until they are soft in the center. Let them cool down slightly before peeling. Cut the potatoes into small pieces and place them in a large bowl.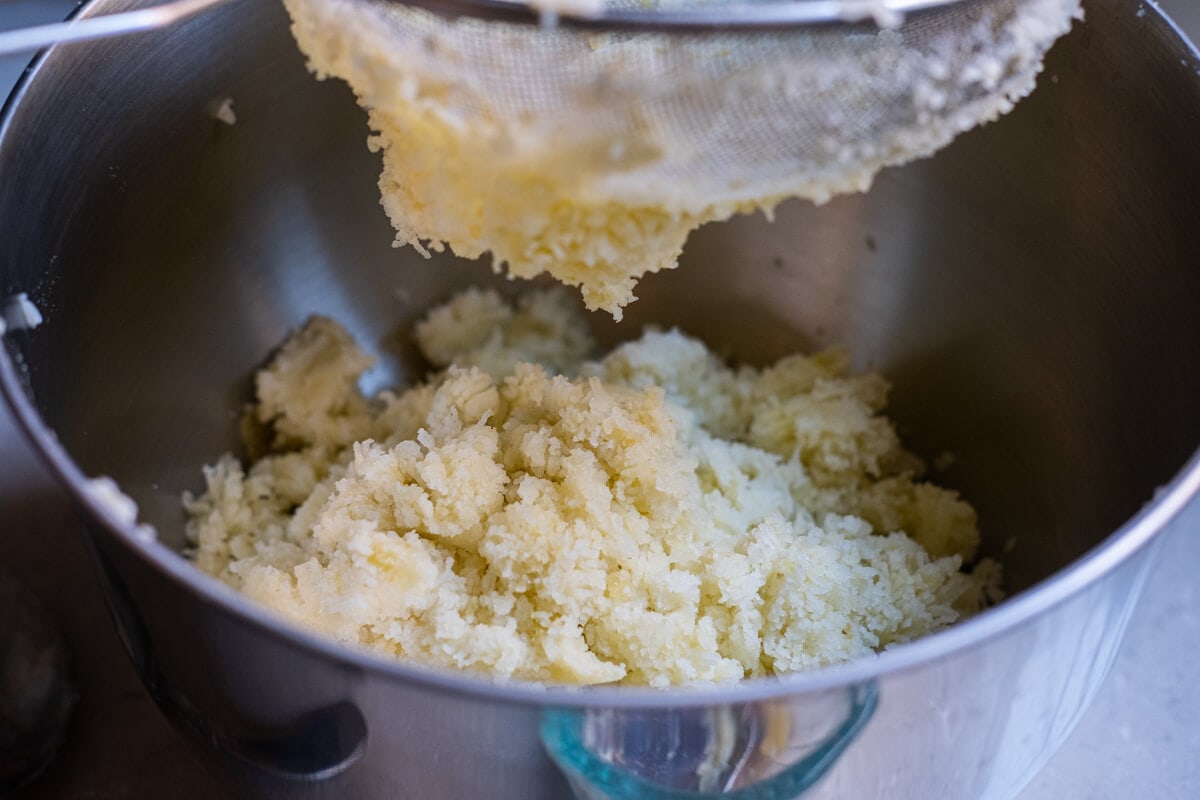 Next, add the beaten yolk to the mashed potatoes. Stir well with a fork. To form a smooth, but not sticky dough, sprinkle all-purpose flour with salt over the potato mixture.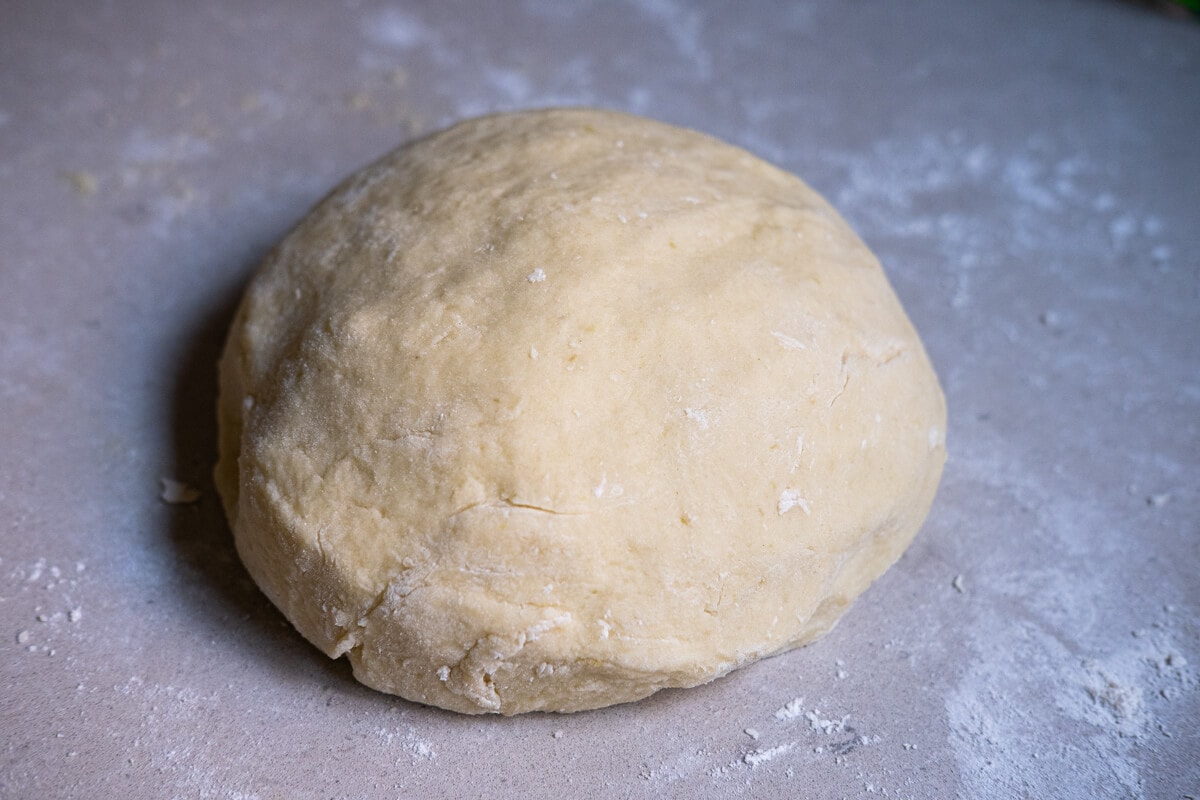 Divide the dough into long ropes. Each rope should be cut into small pieces. Shape the gnocchi with a fork.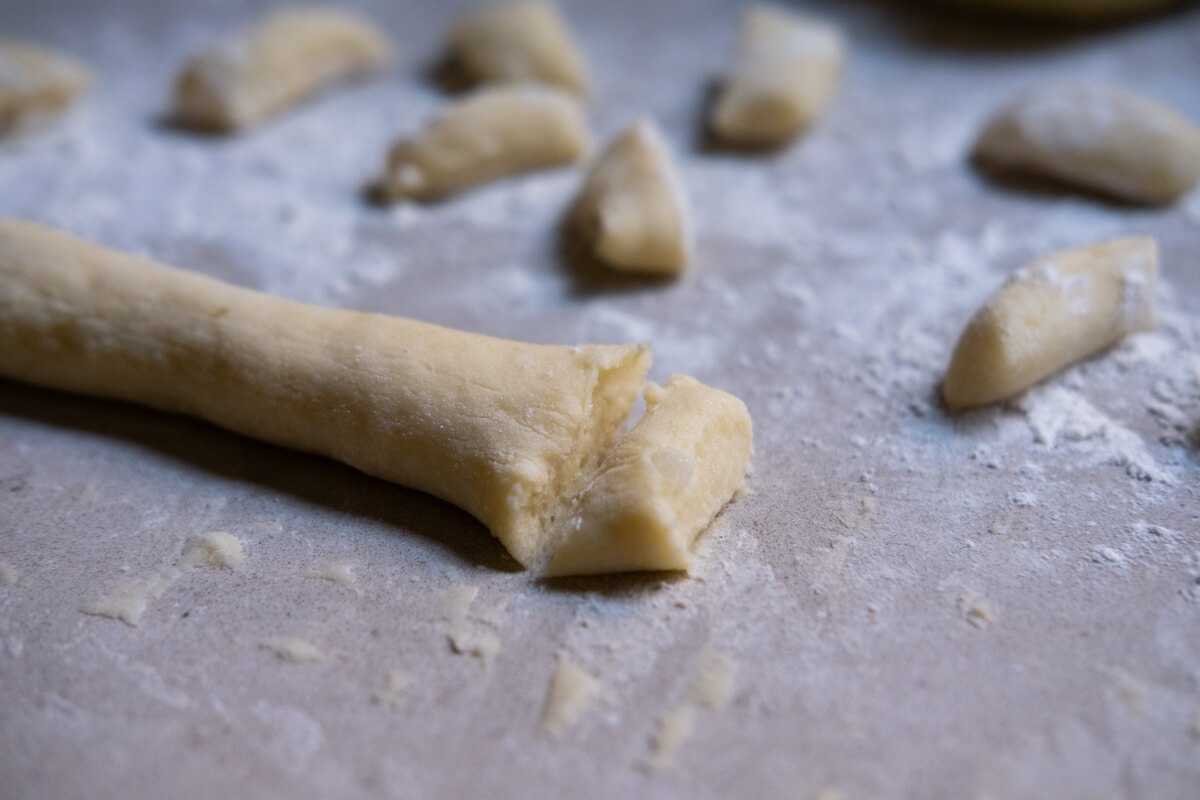 The dough can be cooked in 30 minutes at room temp or stored in the freezer.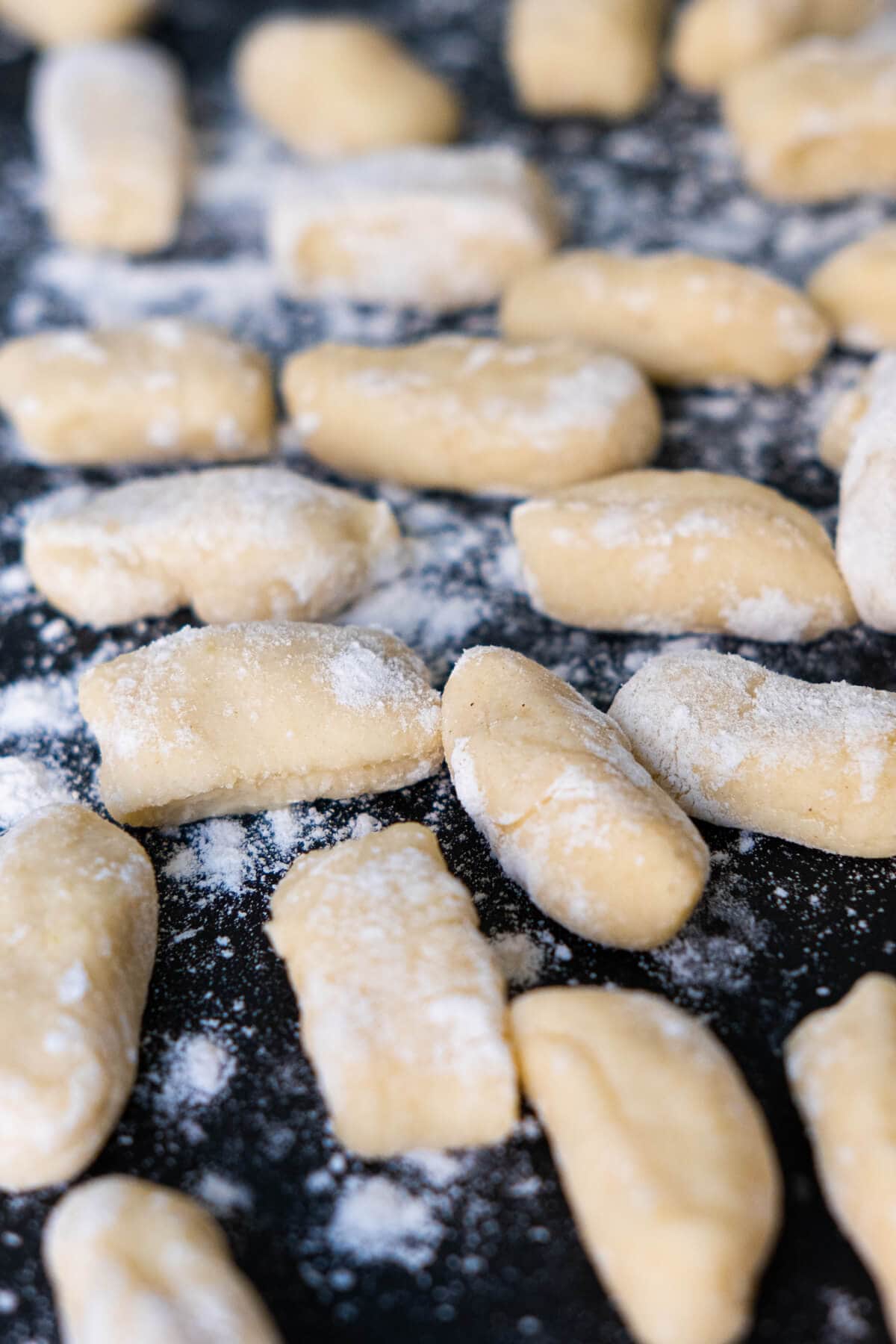 COOK'S TIPS
How to make the best potato Gnocchi?
Follow these tips to get the best results when making gnocchi dough.
For homemade gnocchi I recommend russet potatoes, which are starchy potatoes. After boiling russet potatoes, they become tender and soft. The sticky texture will help hold all the ingredients together. It is possible to make a soft potato dough with minimal kneading.
The potatoes can be boiled without needing to be peeled. It helps to prevent the potatoes from absorbing too much water during cooking, so the dough won't be soggy.
Use a potato ricer, or a fine mesh food strainer to mash the cooked potatoes for a smooth consistency. It is important to let the moisture evaporate from the mashed potato before combining egg, flour and salt, so the dough won't be too sticky. Do not blend the potatoes in a blender, as the dough will become too wet once it is combined with other ingredients.
When kneading the dough, do not add too many flour. You can hold the dough in shape by dusting one tablespoon of flour over it while you are kneading.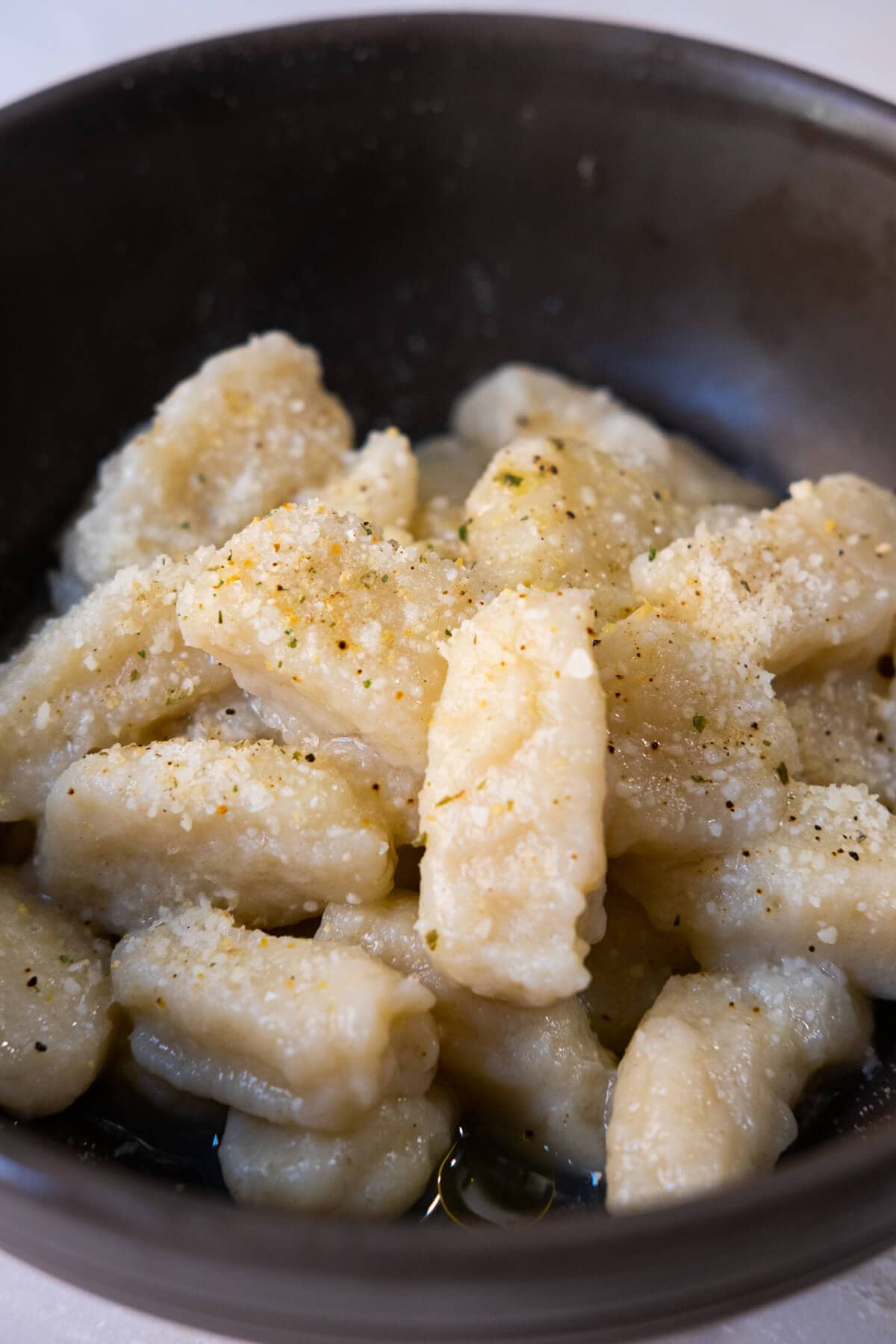 FREQUENTLY ASKED Questions
HOW TO STORE HOMEMADE GNOCHI
Place the gnocchi in a parchment-lined baking dish and freeze them for one hour. Then, transfer the frozen Gnocchi to an airtight container and store them in the freezer. It can be kept for up to two months.
IS GNOCCHI HEALTHY
Yes. Yes. Potato gnocchi is more nutritious than regular pasta. It is high in fiber and low in calories per serving. Gnocchi can also help with weight control and reduce your risk of developing diabetes.
HOW MANY CALORIES DO YOU NEED FOR EACH SERVING?
This recipe is only 229 calories per serving.

Learn how to make Gnocchi at Home with just four ingredients. This simple potato gnocchi recipe will make it easy to put a meal together in just 30 minutes.

Prep Time 15 minutes

Cook Time 20 minutes

Total Time: 35 minutes

Ingredients:
2 pounds (about 4 medium-sized) russet potatoes
1 egg (2 oz.) with shell
1 1/2 cups all purpose flour (prepare 1/2 cup flour on the side).
1 teaspoon salt
Instructions:
Rinse the potatoes with water, then wash them. Fill the pot with enough water to cover the potatoes. Turn the heat up to medium-high and cook for 20 minutes, or until they are tender in their center.
Let the potatoes cool down before you peel them. Cut the potatoes into small pieces and place them in a large bowl.
Mix the beaten egg into the mashed potatoes and stir with a fork.
Mix the potato mixture with all-purpose flour until it forms a dough.
Transfer the dough onto a floured surface. You can quickly knead the dough using your hands and a bench scratcher until it is smoother and less sticky. If the dough becomes sticky, you can sprinkle one tablespoon flour over it. At this point, the dough should feel very soft and light.
Divide the dough into four equal pieces. Each piece should be rolled into a 1-inch long rope. Then cut into 1/2-inch squares. To prevent stickinginess, transfer the gnocchi onto a parchment-lined baking sheet. Repeat the process with the rest of the doughs.
Gnocchi can be cooked in 30 minutes at room temperature, or frozen for best texture.